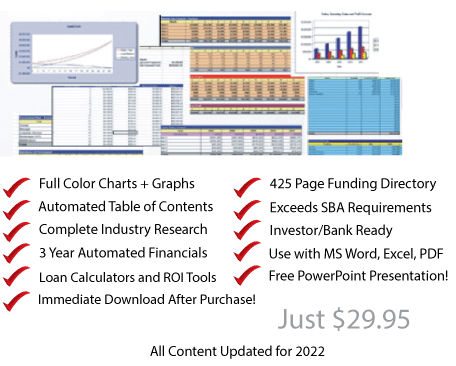 1.0 Executive Summary
The purpose of this business plan is to raise $1,000,000 for the acquisition of a mobile home park while showcasing the expected financials and operations over the next three years. The Mobile Home Park, Inc. ("the Company") is a New York based corporation that will provide high quality mobile home living spaces to tenants in its targeted market. The Company was founded by John Doe. Revenue generating operations are expected to commence this year.
1.1 The Services
As stated above, the Company intends to launch its operations with the acquisition of an existing mobile home park. The expected rent roll for this 50 lot mobile home park is $400,000 per year, which includes rent fees, late fees, and other ancillary income including the facility's onsite Laundromat. The Mobile Home Park will generate enough positive cash flow to cover both the interest and principal payments for the debt capital sought in this business plan.
It should be noted that the Mobile Home Park will have a substantial onsite laundry facility, which will generate substantial streams of additional income for the business on a daily basis.
The third section of the business plan will further describe the services offered by the Mobile Home Park.
1.2 Financing
Mr. Doe is seeking to raise $1,000,000 via a bank loan. The interest rate and loan agreement are to be further discussed during negotiation. This business plan assumes that the business will receive a 25 year loan with a 6% fixed interest rate. The financing will be used for the following:
Acquisition of the Company's Mobile Home Park
Financing for the first six months of operation.
Development of the Mobile Home Park's onsite office.
Mr. Doe and Investors will contribute $200,000 to the venture.
1.3 Mission Statement
It is the goal of the Company to create a business that provides tenants with high quality and affordable mobile home living spaces that will provide a substantial return-on-investment for Mr. Doe and his Financial Partners.
1.4 Management Team
The Company was founded by John Doe. Mr. Doe has more than 10 years of experience in the real estate development and management industry. Through his expertise, he will be able to bring the operations of the business to profitability within its first year of operations.
1.5 Sales Forecast
Mr. Doe expects a strong rate of growth at the start of operations. Below are the expected financials over the next three years.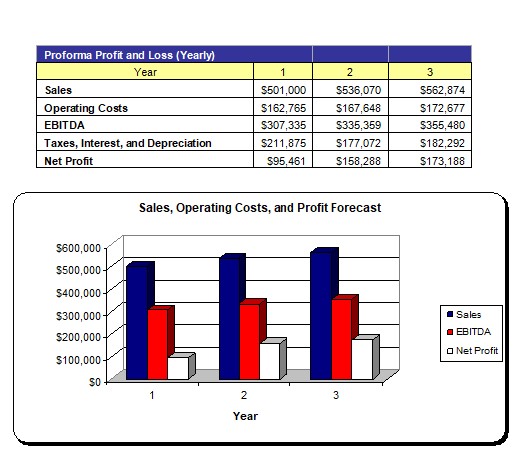 1.6 Expansion Plan
As time progresses, the Company will seek to acquire or develop additional mobile home park properties throughout economically viable markets within the United States. The business will source capital from private investors as well as financial institutions for the continued acquisition of mobile home park properties that will produce substantial rental income and capital appreciation for the Company.
2.0 The Financing
2.1 Registered Name and Corporate Structure
Mobile Home Park, Inc. The Company is registered as a corporation in the State of New York.
2.2 Required Funds
At this time, the Mobile Home Park requires $1,000,000 of debt funds. Below is a breakdown of how these funds will be used:
2.3 Investor Equity
Mr. Doe is not seeking an investment from a third party at this time.
2.4 Management Equity
John Doe owns 100% of the Mobile Home Park, Inc.
2.5 Exit Strategies
In the event that Mr. Doe wishes to sell the Mobile Home Park to a third party, he will contract a real estate brokerage firm to market the property to potential buyers. Based on historical sales prices of mobile home parks, Mr. Doe expects that the property will appreciate to have a value in excess of $1.3 million by the third year of operations.
3.0 Mobile Home Park Operations
Below is a description of the revenue centers for the Mobile Home Park.
3.1 Rental of Mobile Homes
The primary source of revenue for the Mobile Home Park is the rental of the 50 units located on the property that Mr. Doe intends to acquire. Each of these units produces an approximately monthly income of $600 to $750 depending on the size of the mobile home.
The Company will have an onsite manager that will be given a free of charge mobile home to live in and a $20,000 annual stipend. This onsite manager will oversee the general operations of the property, showcasing vacant mobile homes to potential tenants, and secure leasing agreements for people that want to rent the Mobile Home Park's units. Mr. Doe will be in daily contact with this manager to ensure the proper operation of the property.
3.2 Ancillary Fees and Income
The Company will also generate secondary revenues from late fees on rent and income from the Company's onsite coin operated laundry center. Aggregately these two income streams will provide Mobile Home Park, Inc. with approximately 10% of its revenues.
4.0 Market and Industry Analysis
4.1 Economic Outlook
This section of the analysis will detail the economic climate, the mobile home park industry, the customer profile, and the competition that the business will face as it progresses through its business operations.
Currently, the economic climate is uncertain. The pandemic stemming from Covid-19 has created a substantial amount of turmoil within the capital markets. It is expected that a prolonged economic recession will occur given that numerous businesses are being forced to remain closed for an indefinite period of time (while concurrently having their respective employees remain at home). However, central banks around the world have taken aggressive steps in order to ensure the free flow of capital into financial institutions. This is expected to greatly blunt the economic issues that will arise from this public health matter.
However, the current economic condition should not have an impact on Mobile Home Park, Inc.'s ability to generate income. The demand for affordable housing units (especially mobile homes) is expected to skyrocket over the next twelve to twenty-four months. For many people, the rental of a mobile home unit will become a viable economic option given the anticipated long recovery period.
4.2 Industry Analysis
Within the United States, there are approximate 50,000 companies that operate mobile home parks. The industry generates approximately $9 billion per year and provides jobs to 70,000 people. The growth of the industry has remained in lockstep with the general economy over the last five years.
As discussed above, it is anticipated that the industry will experience a substantial growth period over the next two to three years as a result of the COVID-19 pandemic. The demand for low cost housing is going to continue to increase as a result of lower overall wages.
4.3 Tenant Profile
Management expects the following demographics of tenants that will continue to rent from the Mobile Home Park:
• Household income not exceeding $35,000
• Between the ages of 21 and 55
• Works within 15 miles of the Mobile Home Park location.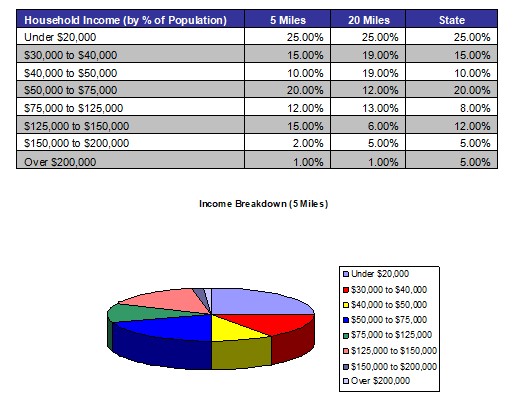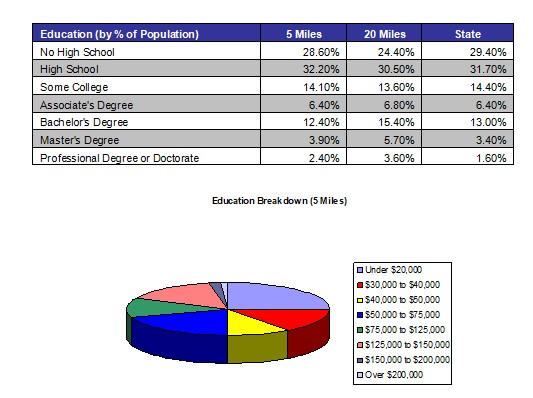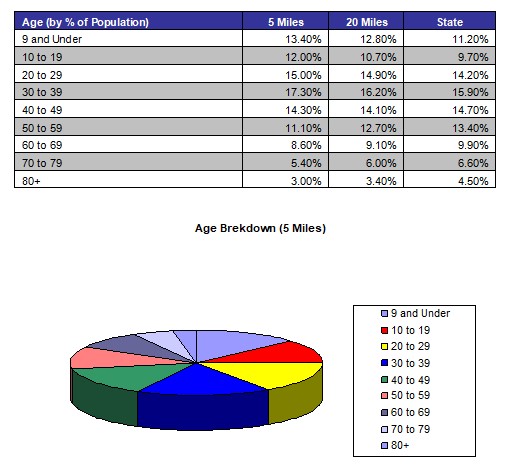 4.4 Competitive Analysis
Within any major metropolitan area, there is a moderate amount of competition among facilities that maintain mobile home parks for rent to the general public. One of the main ways that the Company will differentiate itself from other competitors is by maintaining an onsite laundry facility. Only a handful of facilities in the market offer this benefit to patrons. The facilities will also feature a large number of vending machines that will feature popular food items
5.0 Marketing Plan
Mobile Home Park, Inc. will use a number of marketing strategies in order to maintain near 100% occupancy for its facilities from the onset of operations. Below is an overview of the strategies that the Company will use from the onset of operations:
5.1 Marketing Objectives
Maintain an expansive online presence that showcases the facilities and available units.
Develop relationships with real estate agencies/brokerages that specialize in mobile home rentals.
5.2 Marketing Strategies
Foremost, the Company will maintain an expansive online presence so that people who are searching for affordable housing operations within Texas can quickly find the Mobile Home Park. The business' website will be search engine optimized and mobile friendly. All available units for rent will be clearly showcased on the platform including virtual and video tours. The website's address will be listed among major real estate and mobile home park directories.
The business will also run advertisements among popular real estate circulars that are distributed through the Company's targeted market. Available units for rent and general information regarding the Mobile Home Park property will be included in these print circulars. Management anticipates that 1% of aggregate revenues will be allocated towards these types of marketing purposes.
From time to time, the Company will also take out billboard advertisements in the event that there are a number of vacancies available. This event would occur if total occupancy dips below 80%. Mobile Home Park. Inc. will hire a qualified regional advertising agency in order to conduct these marketing operations.
Finally, the business will maintain connections with area real estate brokerages that may fill vacancies. Although most real estate brokers and agents do not focus on renting mobile home units, Mr. Doe sees an opportunity to develop commission-driven relationships with these firms when people inquire about finding affordable housing within the Texas market.
5.3 Pricing
It is expected that each unit will rent from $600 to $800 per month depending on size.
5.4 Marketing ROI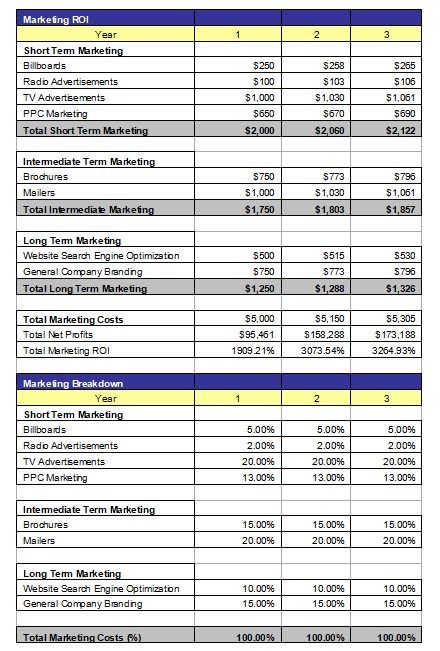 6.0 Organizational Plan
6.1 Corporate Organization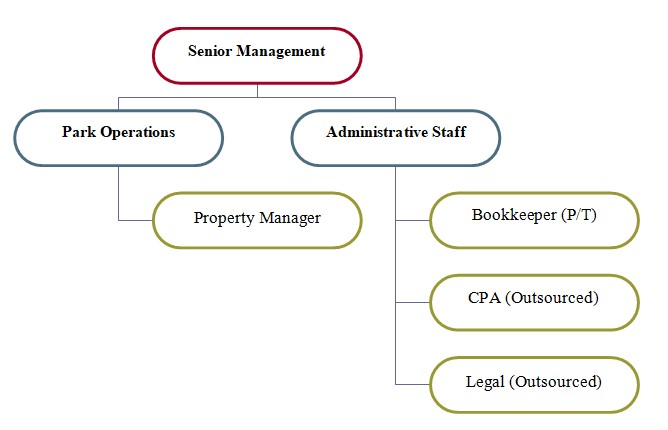 6.2 Personnel Summary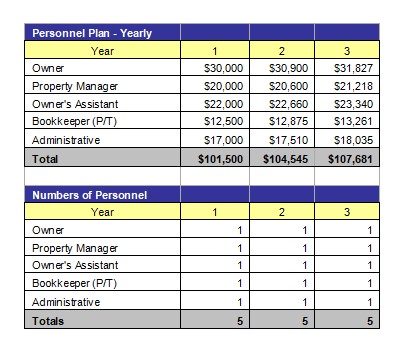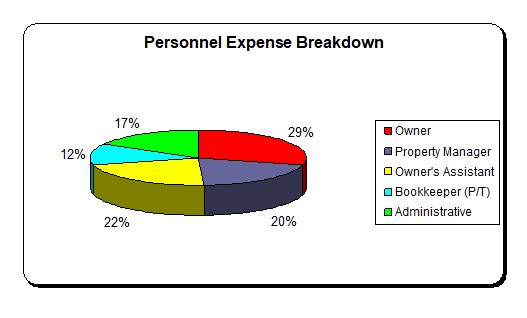 7.0 Financial Plan
7.1 Underlying Assumptions
The Company has based its proforma financial statements on the following:
Mobile Home Park, Inc. will have an annual revenue growth rate of 5% per year.
The Owner will acquire $1,000,000 of debt funds to develop the business.
The loan will have a 25 year term with a 6% interest rate.
7.2 Sensitivity Analysis
The Company's revenues are not sensitive to negative changes in the economy. The demand for affordable housing will remain very high over the next twelve to thirty-six months as the economy undergoes a substantial correction. As such, Management expects that the Mobile Home Park will operate at near 100% occupancy at all times. The business, through its rental income, will be able to sustain the financial obligations showcased in this business plan.
7.3 Source of Funds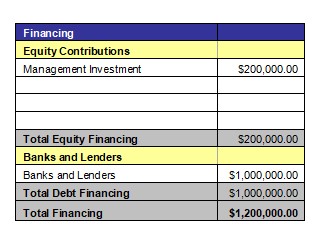 7.4 Profit and Loss Statement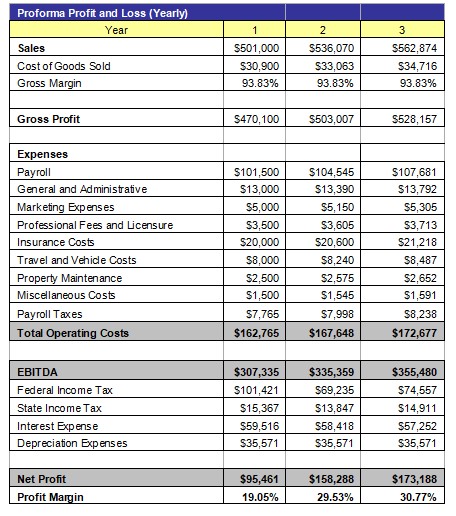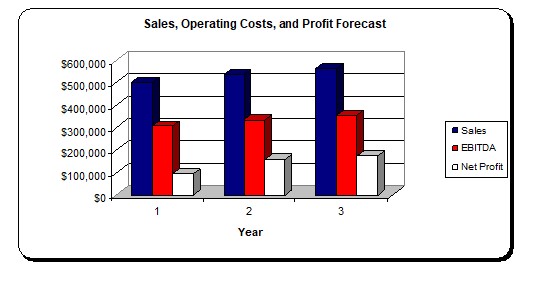 7.5 Cash Flow Analysis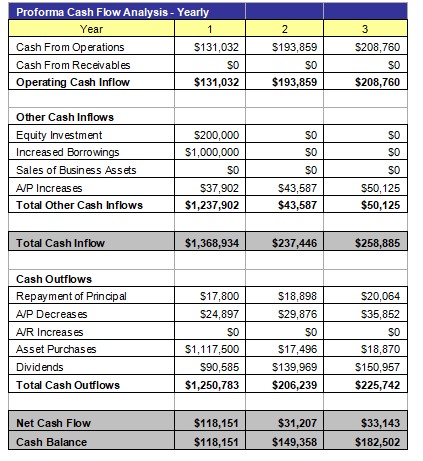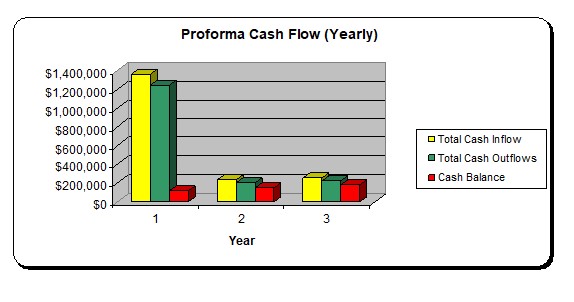 7.6 Balance Sheet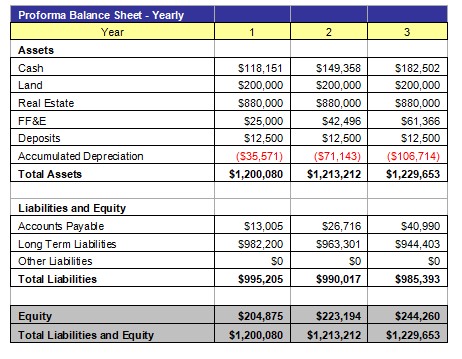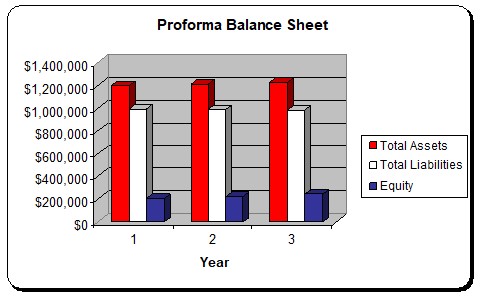 7.7 Breakeven Analysis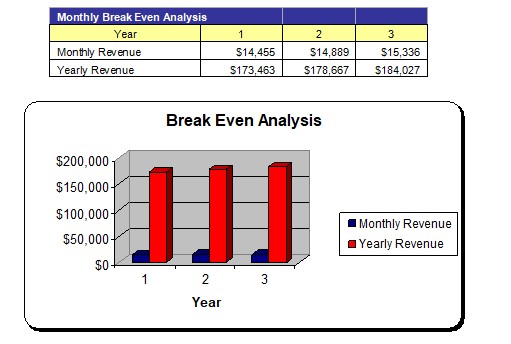 7.8 Business Ratios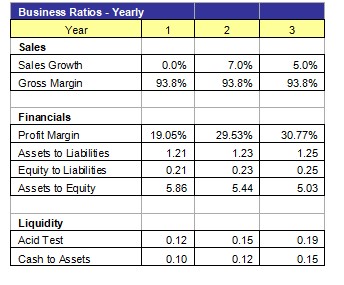 Appendix A – SWOT Analysis
Strengths
Economically insulated business as people are seeking affordable housing units at all times within Texas.
High gross margins from ongoing rental of mobile homes rental services.
Recurring streams of revenue on a monthly basis from rental income.
Substantial ancillary incomes generated from vending machine and laundry room usage.
An owner-operator (John Doe) that has extensive experience in the mobile home park industry.
Weaknesses
Many regulatory and compliance issues regarding tenant laws.
Competitors within the same Houston metropolitan area market.
Opportunities
Expansion of the business to maintain several facilities throughout Texas and the Midwestern United States.
Attract additional equity capital from private equity firms and angel investors.
Potential sale of appreciated properties for a substantial price to earnings multiple.
Threats
Changes in the interest rate environment can impact the Company's ability to acquire capital for growth purposes (limited risk at this time).
Liabilities resulting from onsite client injury can severely damage the Company.
Continually changing economic environment.
Appendix B – Expanded Profit and Loss Statements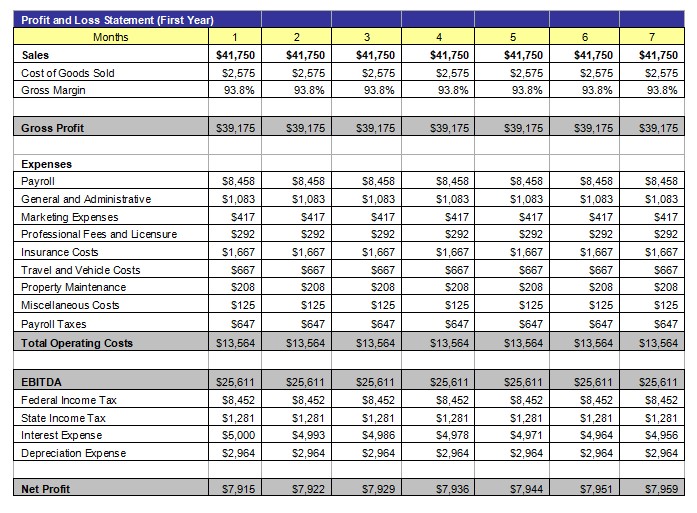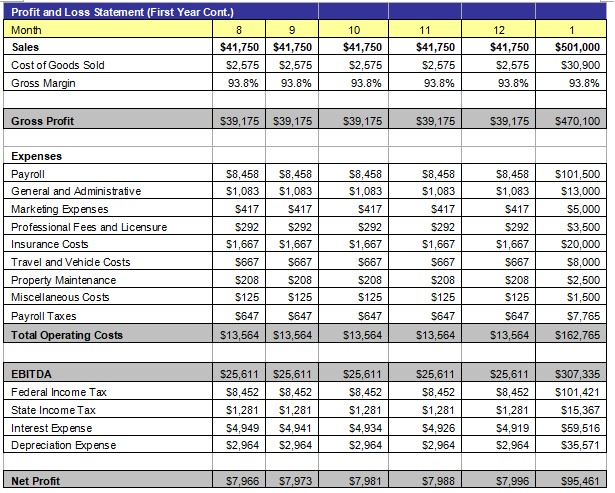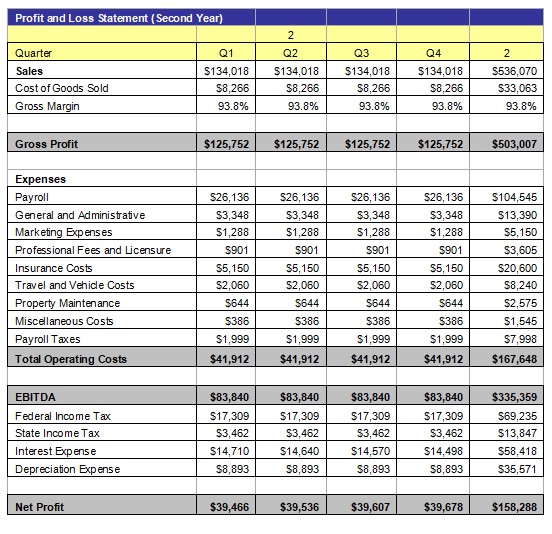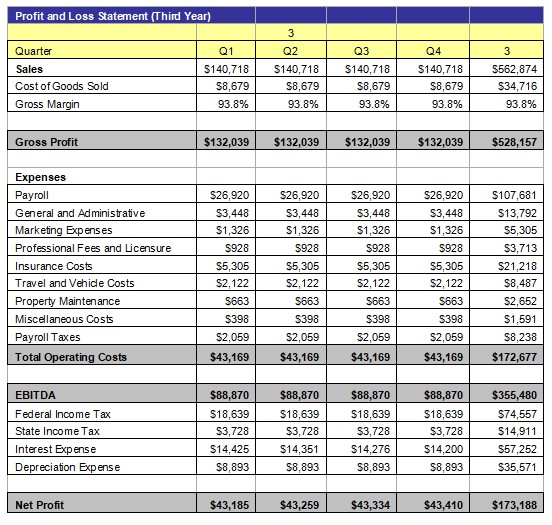 Appendix C – Expanded Cash Flow Analysis